TITLE
PUBLICATION DATE
DESCRIPTION
KHAZAEN ECONOMIC CITY TO HOST BIOGREEN OMAN PROJECT AND VETERINARY MEDICINE FACTORY
Under the patronage of his Excellency Dr. Saud Hamoud Ahmed Al Habsi, Minister of Agriculture, Fisheries and Water Resources, Bio Products Oman SAOC has signed two agreements with Khazaen Economic City (KEC) to establish a livestock and aquatic fodder factory on a total area of 45K sqm.
This move comes as part of Bio Products Oman efforts to achieve the goals of Oman Vision 2040 by utilising the concept of circular bioeconomy, as well as benefiting from a range of raw materials available in the local environment. The raw materials will be used to produce various types of livestock and aquatic fodder in an economic, sustainable, and eco-friendly manner.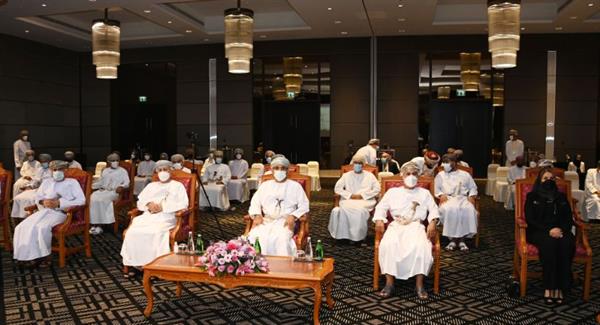 The agreements were signed between KEC, represented by its CEO, Engineer Salem Suleiman Al Thuhly, and Bio Products Oman, represented by Engineer Haitham Mohamed Al Fannah, CEO and member of the Founding Committee of Oman Flour Mills.
Al Thuhli affirmed that implementing such strategic projects in Khazaen aims to attract more local and international investments as they embody the confidence of the investors in the economic city and its exponential growth, as well as its strategic location, features and incentives offered to investors.
He pointed out that the projects, pertaining to food security, are established in the Food City, which is hosted by KEC and is also home to food processing and manufacturing industries that maximise in-country value.
"As we are also happy to share this strategic partnership with a subsidiary of the Oman Investment Authority's affiliate, Oman Food Investment Holding Company, we look forward to our complementarity and co-operation in future national projects at the service of the food sector and achieving the national food security strategy", he added.
For his part, Mr. Ali Said Al Arimi, Nakheel Oman Development Company's CEO and member of Bio Products Oman founding committee stated that "the company aims in the first phase to produce 48K tons of livestock feed by transforming approximately 40K tons of agricultural residues into animal feeds fortified with 8K tons of dates. These nutrition's fortified feeds would be a rich source of fiber and energy and a budget-friendly alternative to grass, therefore creating a positive environmental impact by repurposing agricultural residues instead of burning or dumping them in landfills, while also saving more than 2.5 million m3 of water annually".
On the other hand, the company aims to be a major producer of aquatic fodder, with a capacity of 300K tons per annum, to ensure self-sufficiency of local and export markets in terms of fish and shrimps feed, while utilizing local raw materials in an environmentally sustainable and economic manner. Commercial operation of the factory to be built in KEC is set to begin in 2024. In the meantime, the company will introduce various products during Q1 2022, such as silage, fortified salt blocks, and fish feed.
Bio Products Oman, a good example of joint action among OIA-owned companies, was established through a partnership between Nakheel Oman Development Company and Oman Flour Mills, subsidiaries of Oman Food Investment Holding Company. The Company, backed up by Oman Environmental Services Holding Company "be'ah" as its strategic partners, is also supported by the Ministry of Agriculture, Fisheries and Water Resources.
As for the second agreement, it was signed with the Gulf Agricultural and Veterinary Company and falls under the company's plan to scale-up its production, meeting the needs of the local, Asian, and African markets. The plant will produce various veterinary medicines and animal supplements, whereby more than 10 types of liquid veterinary medicines will be manufactured with a capacity of approximately 5,000 bottles per day. In addition, 20 types of veterinary medicines and animal nutrients will be produced in powder form for all types of animals and poultry.
The project is valued at nearly 3 million OMR and will create 50 job opportunities by its completion in Q1 2023.
Khazaen Economic City is the largest public and private partnership (PPP) project in Oman. It is a world-class integrated economic city located in Barka in South Al Batinah Governorate. It is strategically located near the capital Muscat, as it is considered part of Greater Muscat pursuant to the urban planning strategy of the Ministry of Housing and Urban Planning. KEC is located 30 minutes away from Muscat International Airport, and 2 hours away from Sohar Port. In the future, it will be linked to the city of Sohar through its dry port via a rail network to facilitate the transportation of goods from Sohar Port directly to Khazaen Dry Port.
Khazaen includes a Food City, a cornerstone of which is the central fruit and vegetables market. KEC also fosters the newest dry port in the Sultanate, inaugurated in December 2021, as well as light and medium industrial zones and logistics services. Even more so, it offers a broad range of business sectors, such as real estate and construction, entertainment venues, retail units, international schools, and modern health care facilities, in order to create communities where the living and recreational needs of this promising city residents are met.